February 17, 2022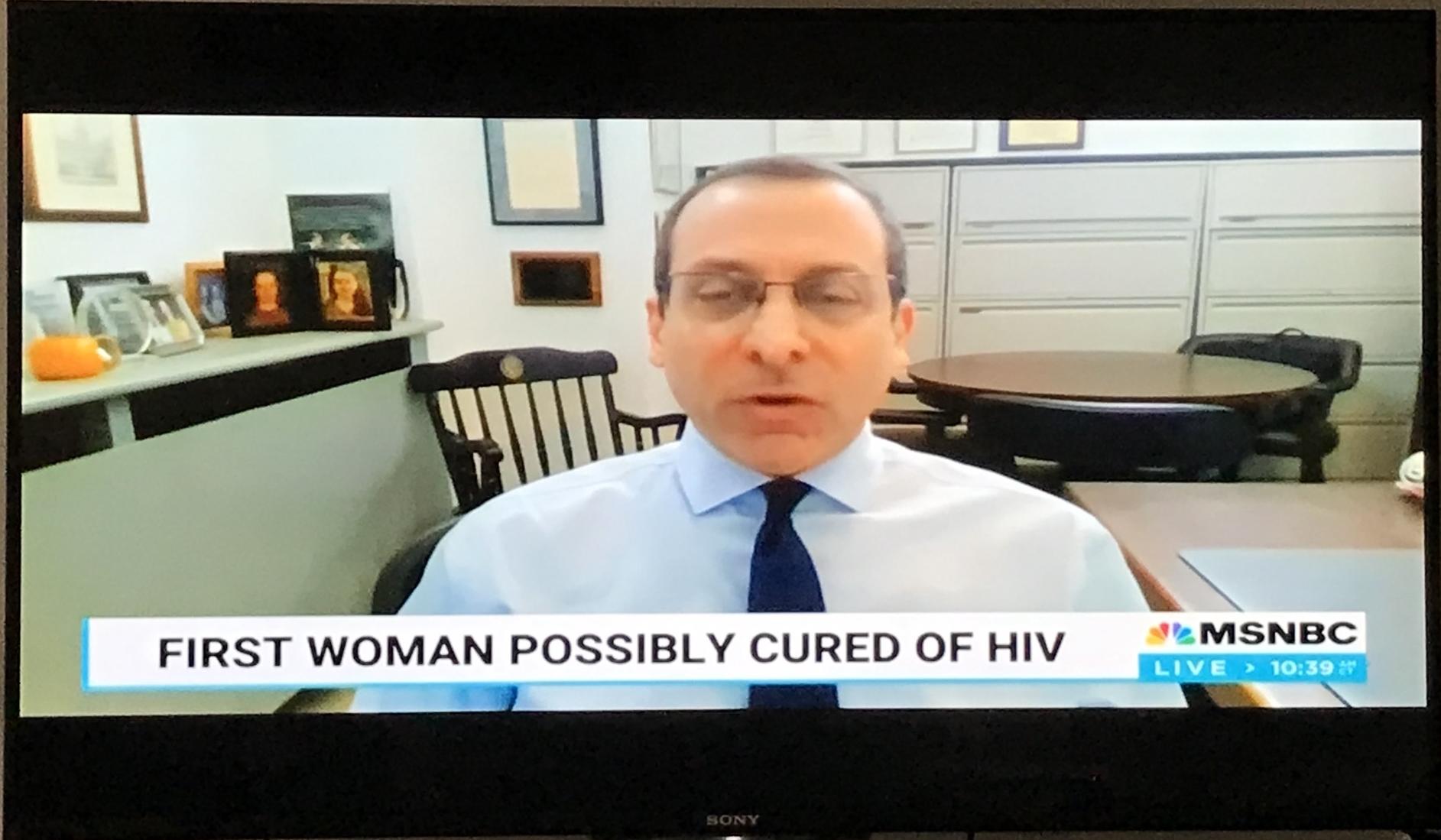 From the Weill Cornell Newsroom: "A patient living with HIV who received a blood stem cell transplant for high-risk acute myeloid leukemia has been free of the virus for 14 months after stopping HIV antiretroviral drug treatment, suggesting a cure, according to the Weill Cornell Medicine physician-scientists who performed the transplant and managed her care."
Read the entire Weill Cornell News post here.
See Dr. Glesby's interview on MSNBC here.